THE 12 DAVES OF CHRISTMAS
Sometimes the life you never imagined is the one you're destined to live.
Gabby Garrett's life never goes the way she envisions. She once pictured owning an interior decorating firm and marrying a successful, intelligent gift of the gods. In reality, she has stable (but boring) job and is about to marry the "perfect" man…until he surprises her in the worst way seconds before her Christmas wedding. Two years later, Black Friday holds a whole new meaning. In this midst of her holiday funk, she receives two unexpected gifts—a visit from her sister and a misdirected but intriguing text message from some guy named Dave.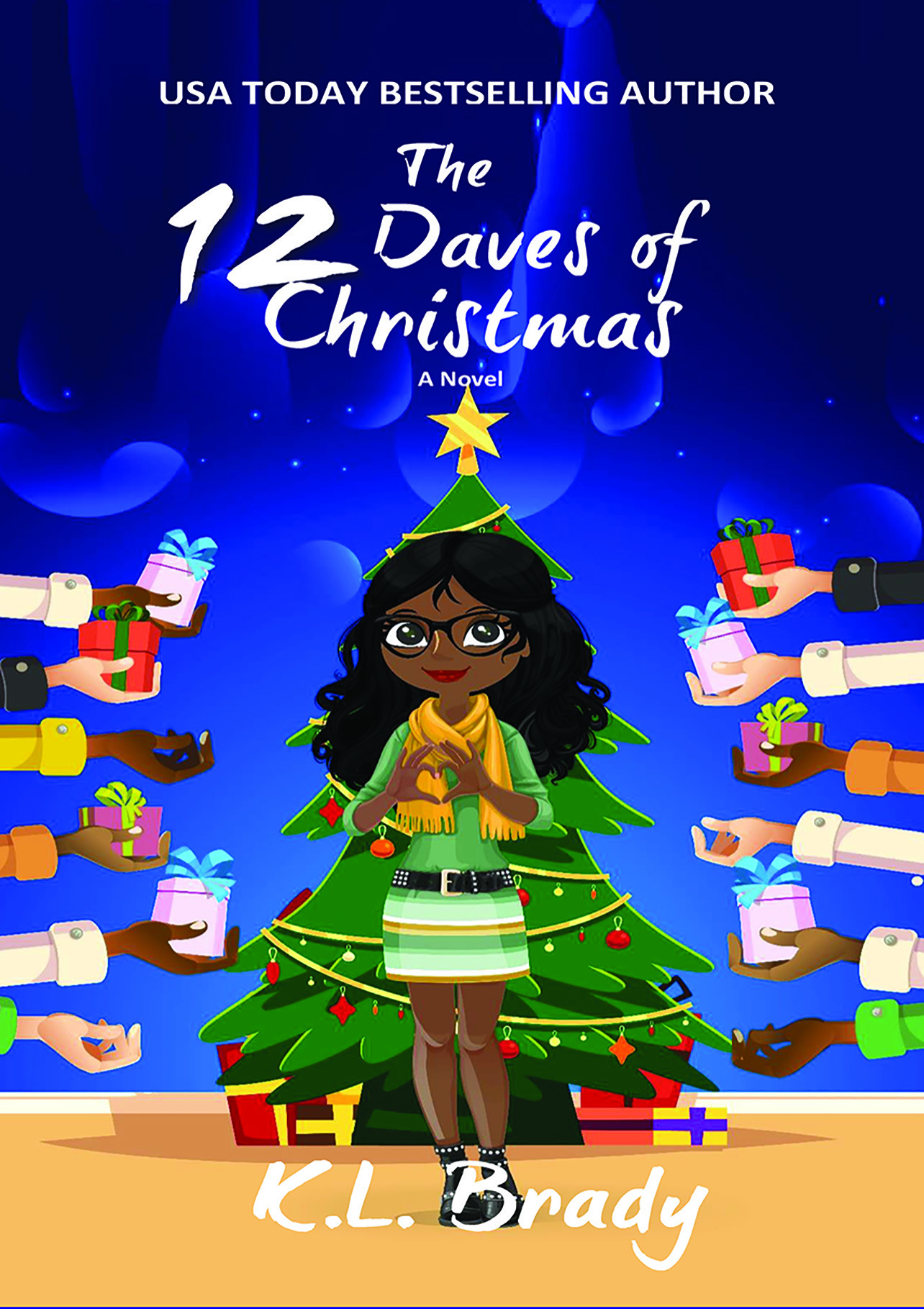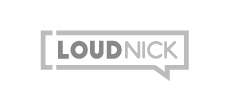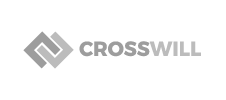 Chapter 1
December 23rd – Two Years Ago
Gabrielle Garrett's relationships had never unfolded as beautifully in reality as she visualized them in her mind. Her life, her memories, all served as the evidence of this truth, starting with Spunky Corsetti, her ping-pong champion high school beau who ditched her at senior prom for Marlene (a bimbo…and her cousin), and ending with Derek Matheson, who took a restroom break during a romantic pre-engagement dinner; he disappeared forever…and left her with a hundred-dollar check.
Her marriage to Leo Drake would be different. He was a sure thing, a safe bet. The beautiful government economist suspected the "guarantee" played a part in the reason she'd consented to marry him…in addition to what felt like love, or something like it.
Attention had been paid to every detail of Gabrielle's Christmastime wedding. Leo had practically arranged and planned everything himself. He'd selected the venue, the music, even her dress—his mother's. She handled the décor as everyone expected, but as he dictated.
Red and white poinsettias and candles lined the altar. Gold ribbon intertwined with pine garland and cones had been strung down the length of the pews, each capped with a bouquet of white roses. The air smelled of rose, spice, and jasmine, and the schedule had been timed to Swiss perfection. An arch of twine and white lights would greet them before they took the final steps and said their "I dos."
This was it. After all these years, at the age of twenty-eight, five years later than the age at which her older sister had married, she'd finally take the plunge. Today promised to be the wedding of her family's dreams, and the marriage of hers…sort of.
During moments of boredom, she attempted calculate, as a percentage, their marriage's potential to succeed; under the most optimal conditions, the answers peaked at eighty-two percent, a couple of times eight-three, give or take a plus or minus five margin of error. Not bad. Certainly, the highest of any of the men she'd dated in the past.
Her nagging doubts around their compatibility represented the most critical risk and had piqued around their sixth date. When she asked him his thoughts on the Federal Reserve raising interest rates, a move that could impact his real estate business, she never expected him to declare, "I don't think there should be any charge to visit wildlife parks." Her every instinct told her to sprint out of there like Usain Bolt, but she gave him the benefit of the doubt, stuck it out, took a chance on him, and it all worked out exactly as it should, exactly as her family had wanted.
After all, he was a beautiful god of a mortal. Physically he exceeded every standard she'd ever set. His six foot two frame towered a full five inches above her own. He thrived as a top seller at one of the county's biggest brokerages. So, what if he thought America's central bank was an animal sanctuary? Wouldn't be the stupidest thing she'd heard a human say, although perhaps in the top twenty…ten.
Too late for second thoughts now. The ceremony was set to begin. She fought back the pangs of inner doubt as the hunger rumbling in her gut now distracted her. There'd be no tummy pouch from an ill-timed snack to ruin the clean lines of the column skirt on her mother-in-law's ode to frumpy wedding gown. Only one tiny detail remained unaddressed, and she rifled through every bag she'd brought with her to find it.
"Oh, no! Where is it?" she muttered, her eyes scanning the room in panicked flashes.
Her "something borrowed," her mother's pearl necklace, had gone missing, exacerbating her consternation. Her angst was driven by an irrational, superstitious nature, quite peculiar in one who worked as an economist analyzing facts and figures all day, every day. But the necklace had been handed down through two generations of Worthington matriarchs and all lived happily ever after. She'd emptied the room to finish dressing and take a moment's pause to process the enormous commitment she was about to make, suppress the ebb and flow of apprehension, try to enjoy her last few minutes as a single woman, a free woman, but her missing heirloom and a stuck zipper yanked her out of her calming thoughts.
She cracked open the door and called for assistance from her mother or sister. "Mom? Vic? Somebody please bring the pearls and zip me up."
No sooner than the word "up" passed her lips, a jittery Leo, her groom, walked into the vestibule. She saw him and then he saw her see him.
Bad juju.
Wedding. Doomed.
She slammed the door shut and clenched her eyes tight.
"Oh, no, no, no, no! This can't be happening."
Seconds later, Vic burst into the room, the missing necklace dangling from the tips of her fingers, only to be greeted by Gabby's flustered expression. Vic gripped her by the shoulders. "Calm down. I've got the pearls, and I'll take care of the zipper. What else is wrong?"
"I saw Leo. Don't you know it's bad luck to see the groom? It's a sign."
Vic rolled her eyes and ignored Gabby while tending to her dress and clasping the string of pearls around her neck. "Please, not with the signs again. Everything's fine. You always panic, but don't. Marriage is wonderful. It's absolute bliss. Reggie is my soulmate…and Leo is yours. You'll see. You two complete one another."
Gabby narrowed her eyes. "Please don't Jerry Maguire me…and who are you? Did you see Leo's expression? His was not the face of a soulmate. More like the face of an escaped convict."
"He's panicked, but not because anything's wrong. He's running a little late. That's all. He hates being behind schedule. You said it yourself."
"I'm telling you, Vic, disaster lurks. I can sense it."
Her mother whipped open the door and practically floated in wearing a stunning gold, floor-length gown. She glowed as usual; the rich hue contrasted perfectly against her chestnut colored skin. She and Vic, who could pass for sisters, radiated loveliness in whatever they wore, whether formal gowns or jeans and T-shirts. It was Gabby who took after their dad, handsome in his own right but geeky and a touch awkward; he had wild curly hair and a dearth of social sophistication. The likeness between Vic and her mother is what she simultaneously loved and envied about them. "Oh, honey. My sweet baby," her mom said tearfully. "You look stunning. You're perfect. You're a vision. You're—" She stepped back and gave her a once-over. "A wreck. What in Satan's pajamas is going on here?"
"I saw him."
After weeks of texting and old-fashioned phone calls (no exchange of personal information), she and Dave believe they're made for one another—except Dave is hiding three big secrets that may change everything. On the day they're slated to meet, Murphy's law strikes, and they're left with no way to find one another.
With only two possible clues, a real estate agent for a sister, and a heart full of determination, Gabby sets on a mission to find the man of her dreams.
She's 12 Daves and 8 days away from Christmas–and the clock is ticking. But is Gabby ready for the answer to her Christmas wish…even if he comes with a package she never pictured?
The 12 Daves of Christmas is a contemporary holiday romance featuring endearing characters, serendipitous twists, a touch of Murphy's Law, and the magic of the most wonderful season of all. Rediscover all the joy, wonder, and sweetness of holiday love when you pick up this heartwarming story today!